---
Planning your outdoor space
Now that the weather is getting nice, it's time to think about furnishing your outdoor living space. Whether you are looking to spruce up or want to start from scratch, consider these planning tips when looking to outfit your outdoor areas.

Function & purpose
Do you need a dedicated outdoor cooking and dining space or a firepit for cozy nights? Want to create a coffee nook, a wine bar or an outdoor living room? It's important to consider what you want to use the space for. Careful planning can help you make the most of your outdoor space.
Measure & sketch
Knowing the exact size and shape of your outdoor living space will help you find furniture that will be the right fit. Sketch out your space on a grid to give yourself an idea of how you might place furniture. In addition to purpose (dining, coffee nook, outdoor living room), consider traffic flow as well as focus, balance, color and other design principles as you would in decorating your home's interior.
Comfort & quality
Our Comfort Craft outdoor furniture comes in a variety of sizes and styles for every size of outdoor space. When you head out shopping, bring your sketch and speak with outdoor living experts, who might have advice you might not have thought of. For example, a Comfort Craft lounger or chair with footrest might fit well on the pool deck, but if your space is smaller consider an Adirondack folding chair with footrest, which has a compact profile when folded up. A Comfort Craft balcony height set gives you a higher seating profile so that views are not obscured. And the best part is you can test out the comfort factor before you buy.
Maintenance & storage
Do you have a pergola, awning or umbrella for shade? A complete roof? It's important to consider if you will need maintenance and storage for your furniture. Will furnishings be exposed to the elements on a patio or set on grassy area and get wet? Comfort Craft furniture will not splinter, chip, crack or fade, and its stainless-steel hardware will not rust. Made from HDPE recycled poly lumber from post-consumer waste such as milk jugs, Comfort Craft outdoor furniture needs little to no maintenance other than a quick rinse or wash with plain soap and water. You can set it up and leave it out.
Dimensions for the Classic Adirondack Chair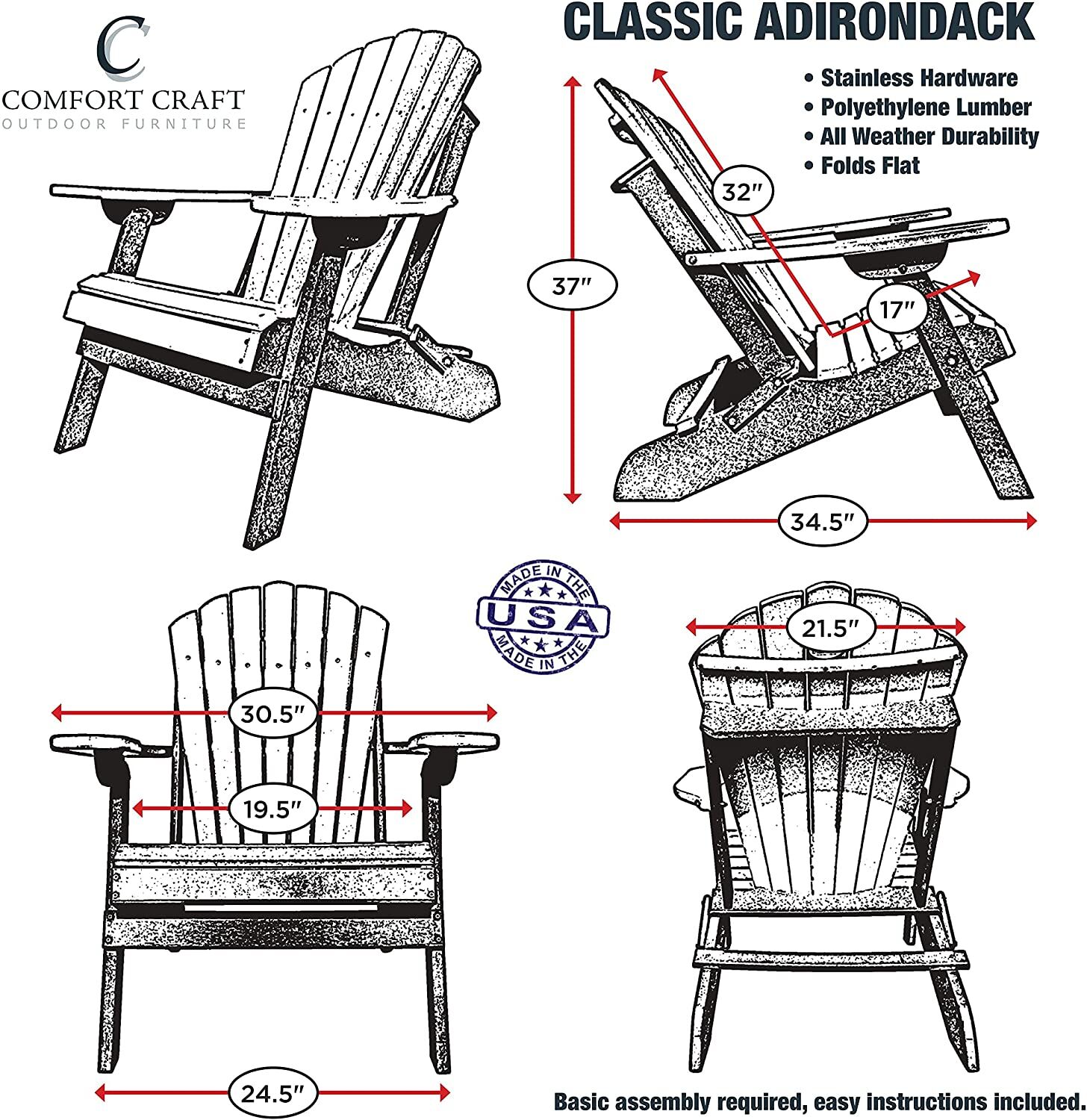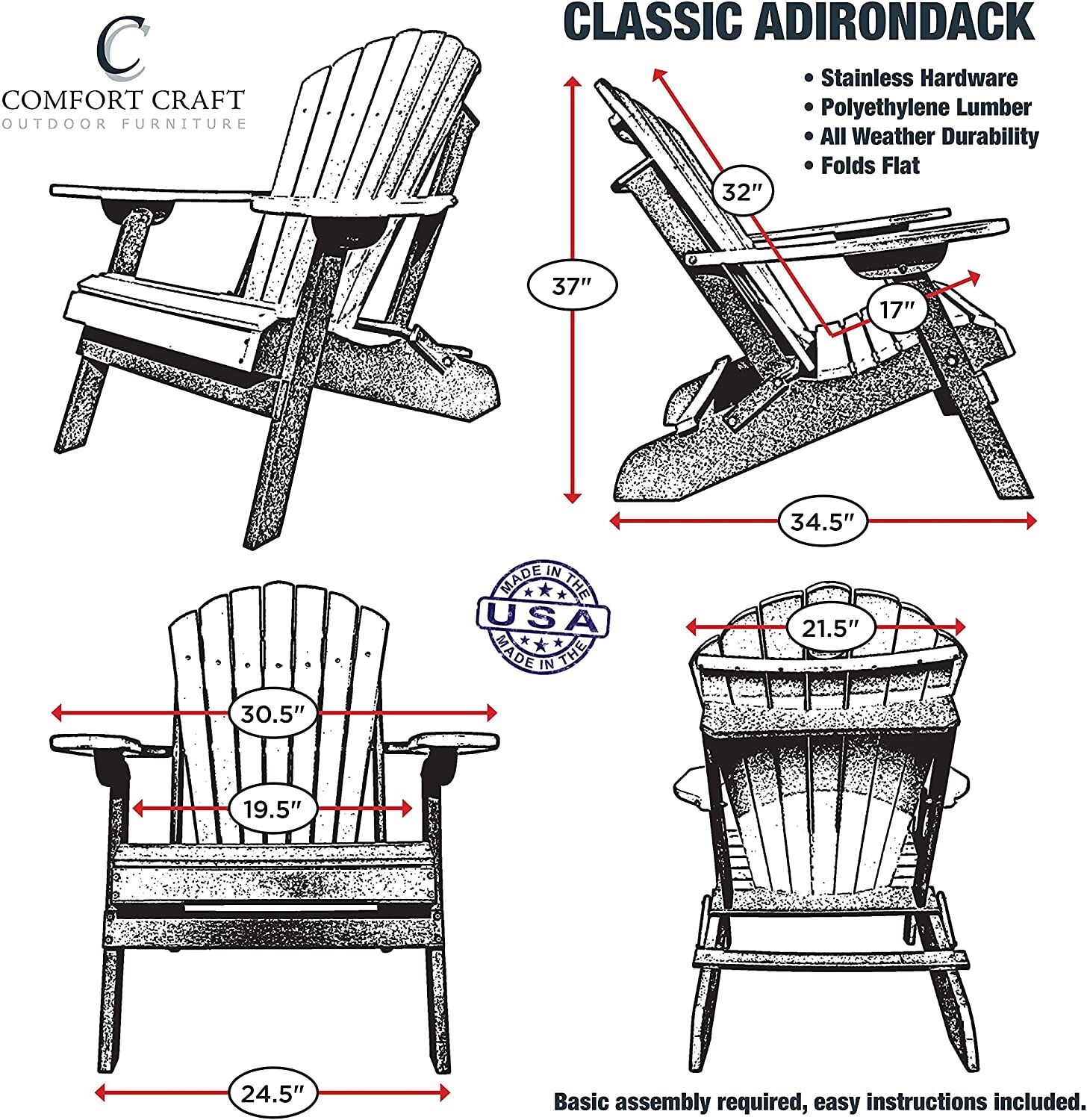 Deep Seating Set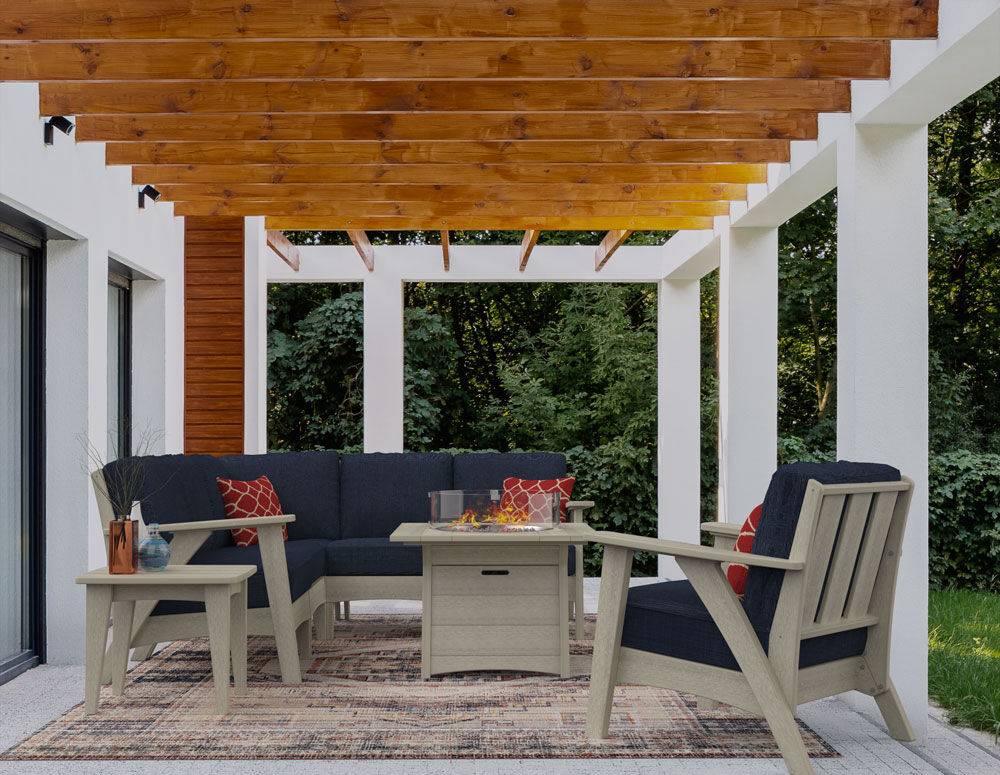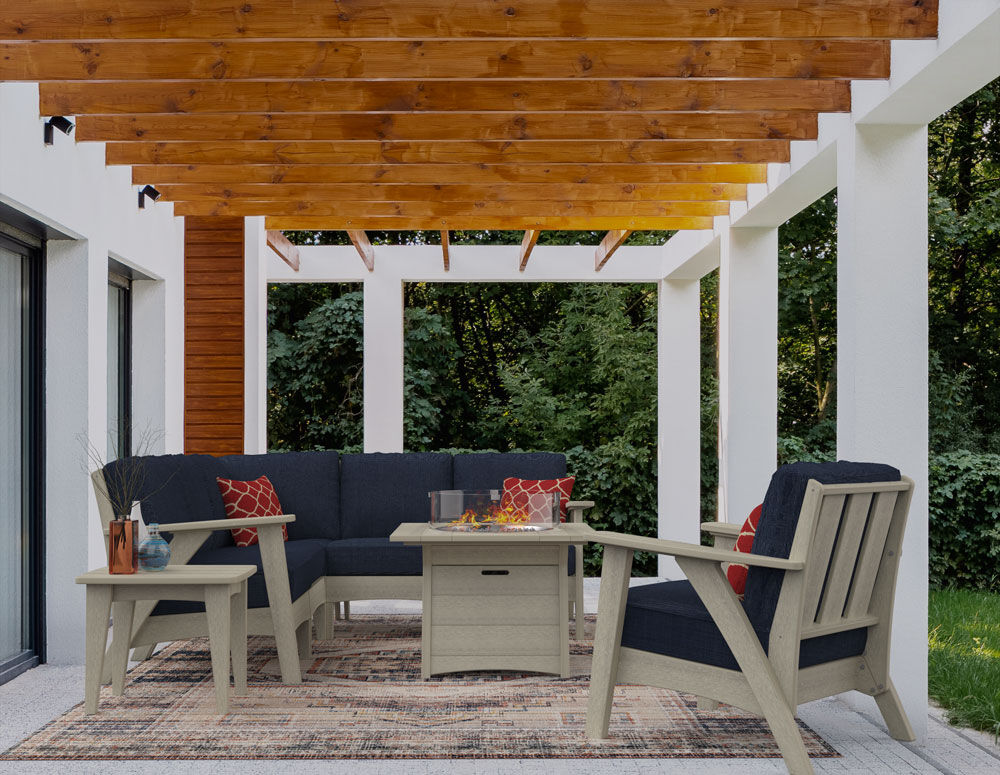 Comfort Craft Oval Dining Height Table & Benches