---
What's Your Style? Comfort Craft has you covered.
What's your favorite style for outdoor living — nautical, farmhouse, up north, contemporary, casual or ?
Comfort Craft poly lumber outdoor furniture has you covered with all the styles. From a classic Adirondack rocker on the porch to a Farmhouse-inspired dining set on the patio, there's something for every taste. Mix or match styles, colors and fabrics to make your outdoor living spaces pop with panache.
Create a rainbow of Adirondack chairs to circle a conversation area or fire pit. Enhance a nautical-inspired dining area with Comfort Craft's Marina Deep Seating. Then outfit the upper deck with balcony height Sling Chairs in white with navy and a matching balcony table in white (or custom order two-tone navy and white).
Mix it up with two-tone Adirondack chairs around the pool and classically comfortable Rollback chairs on the deck and then tie them together with matching pillows. Pair Bear and Moose character chairs and matching ottomans with a fishing rod holder at the cabin or resort.
The combinations and choices are almost limitless. Comfort Craft is beautiful, durable and low-maintenance. You can leave it out all season and then just give it a rinse with soap and water to keep it looking beautiful.
Sling Chair Balcony Height Set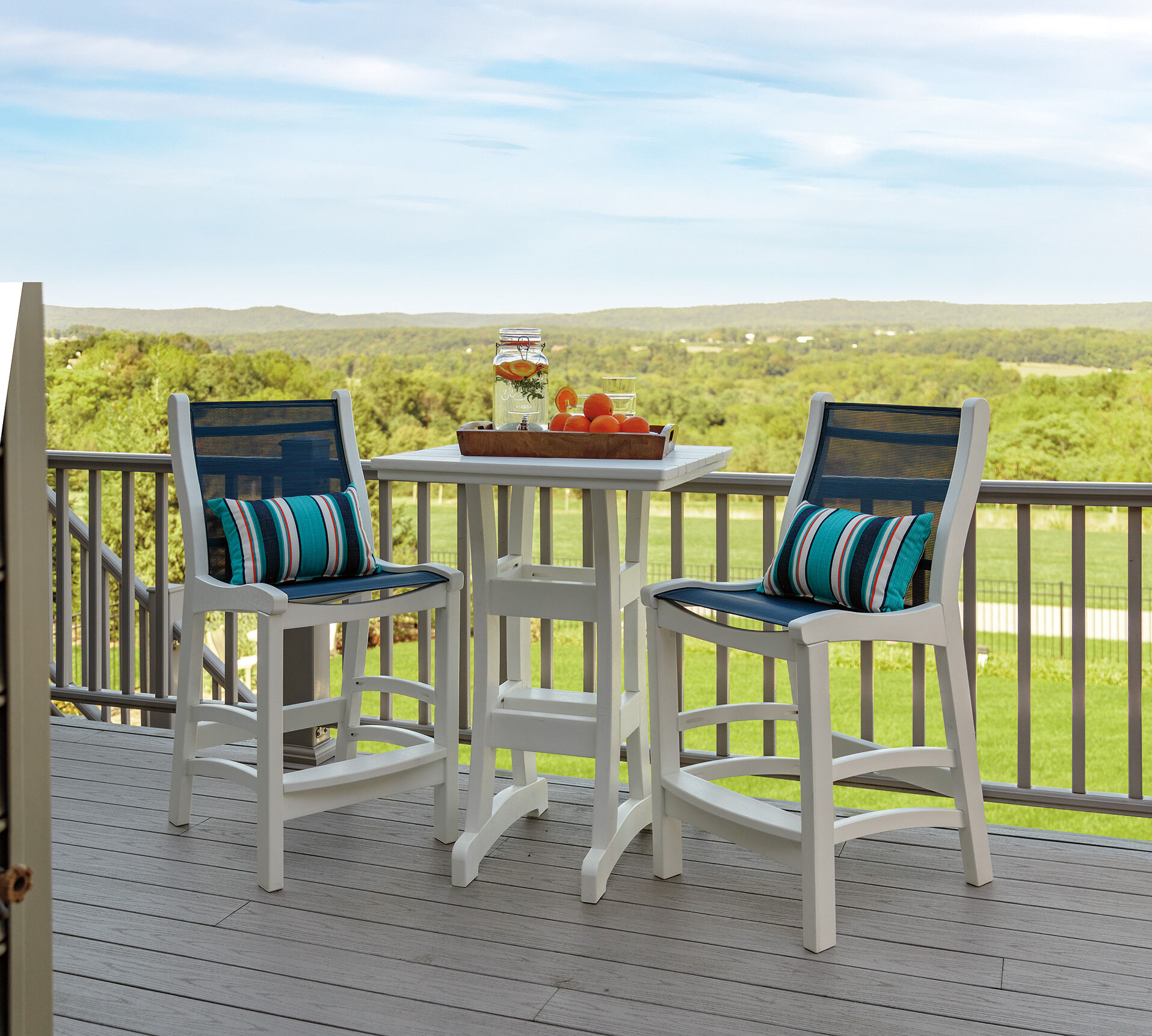 Comfort Craft Adirondack Chairs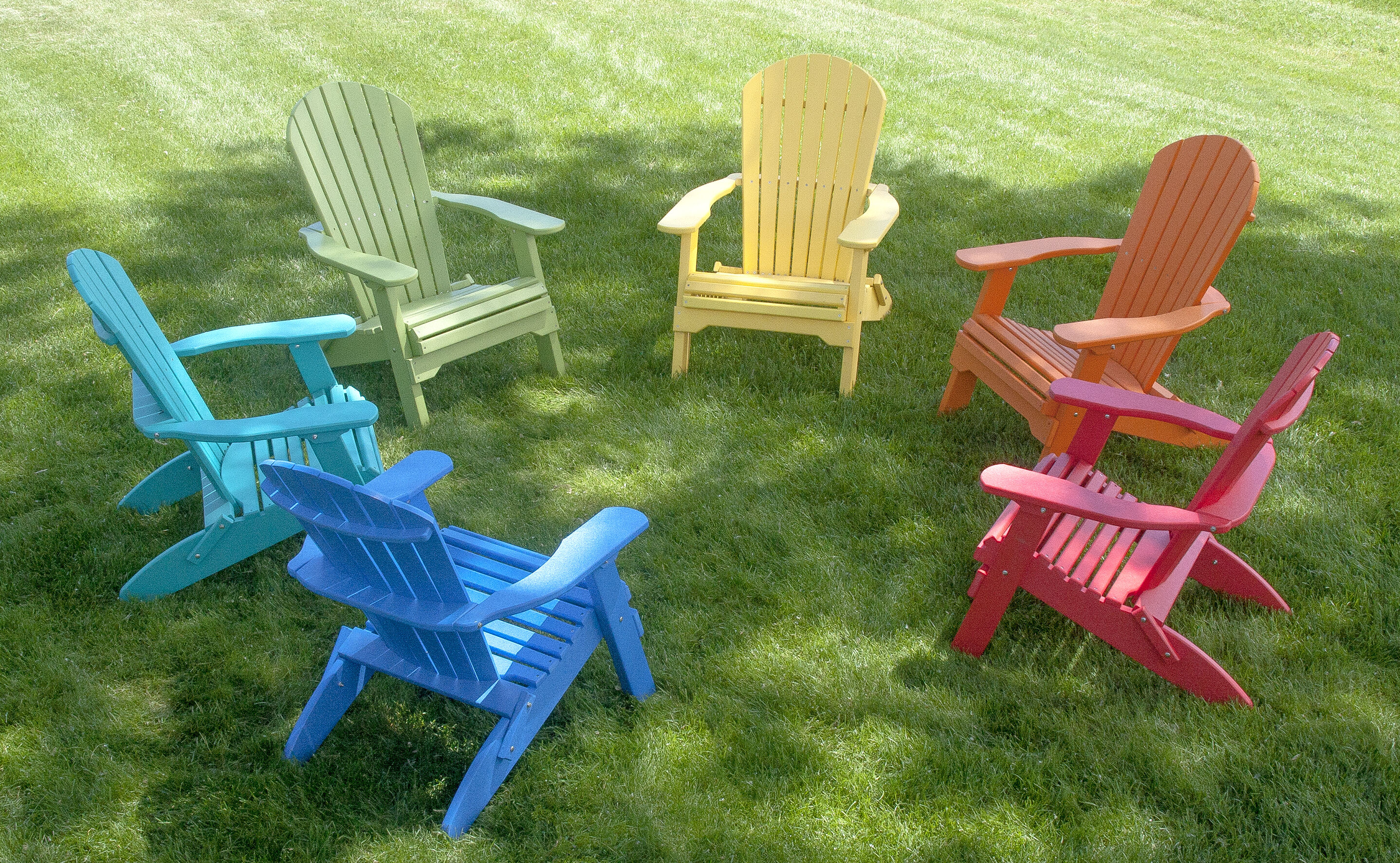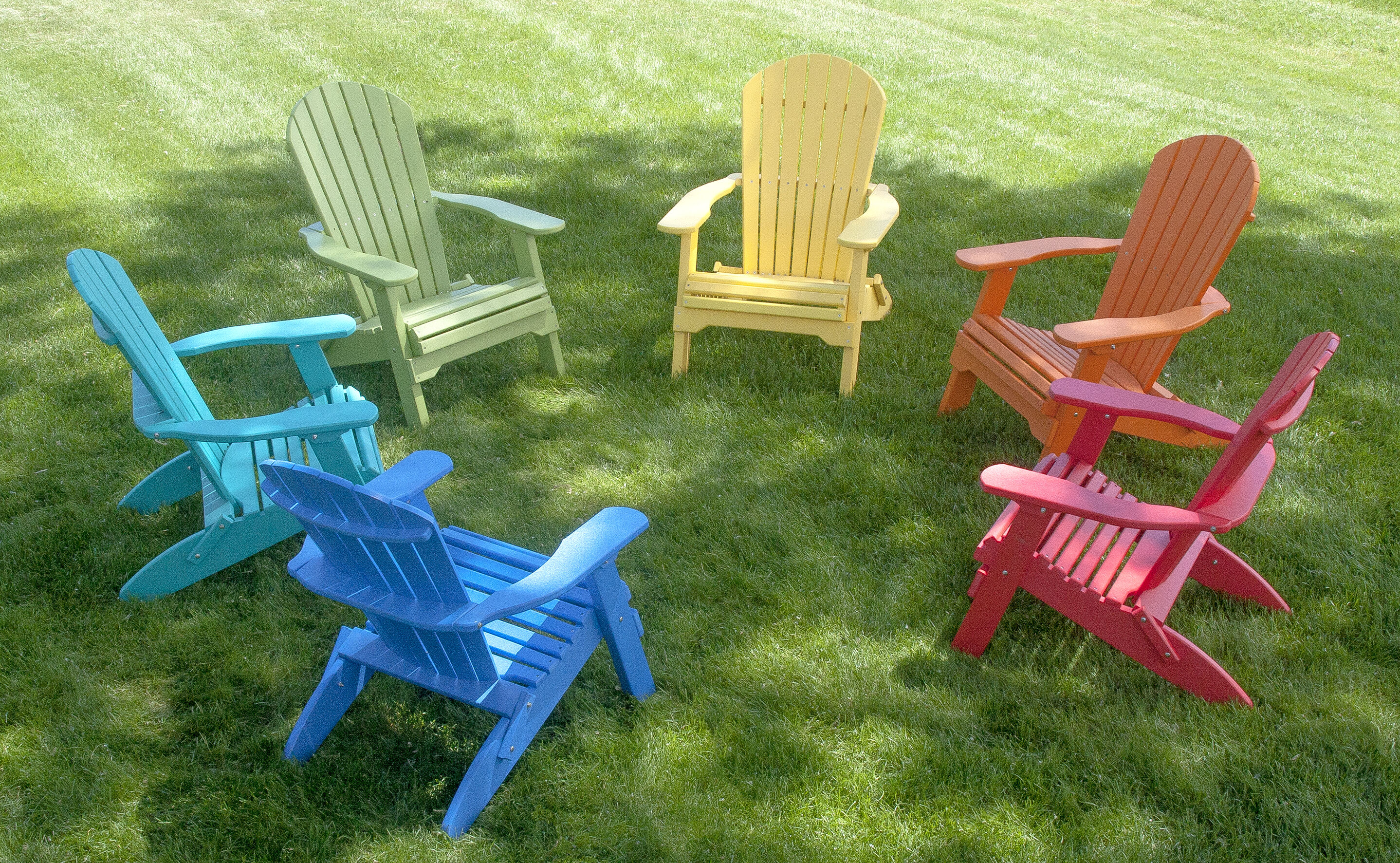 Marina Deep Seating Set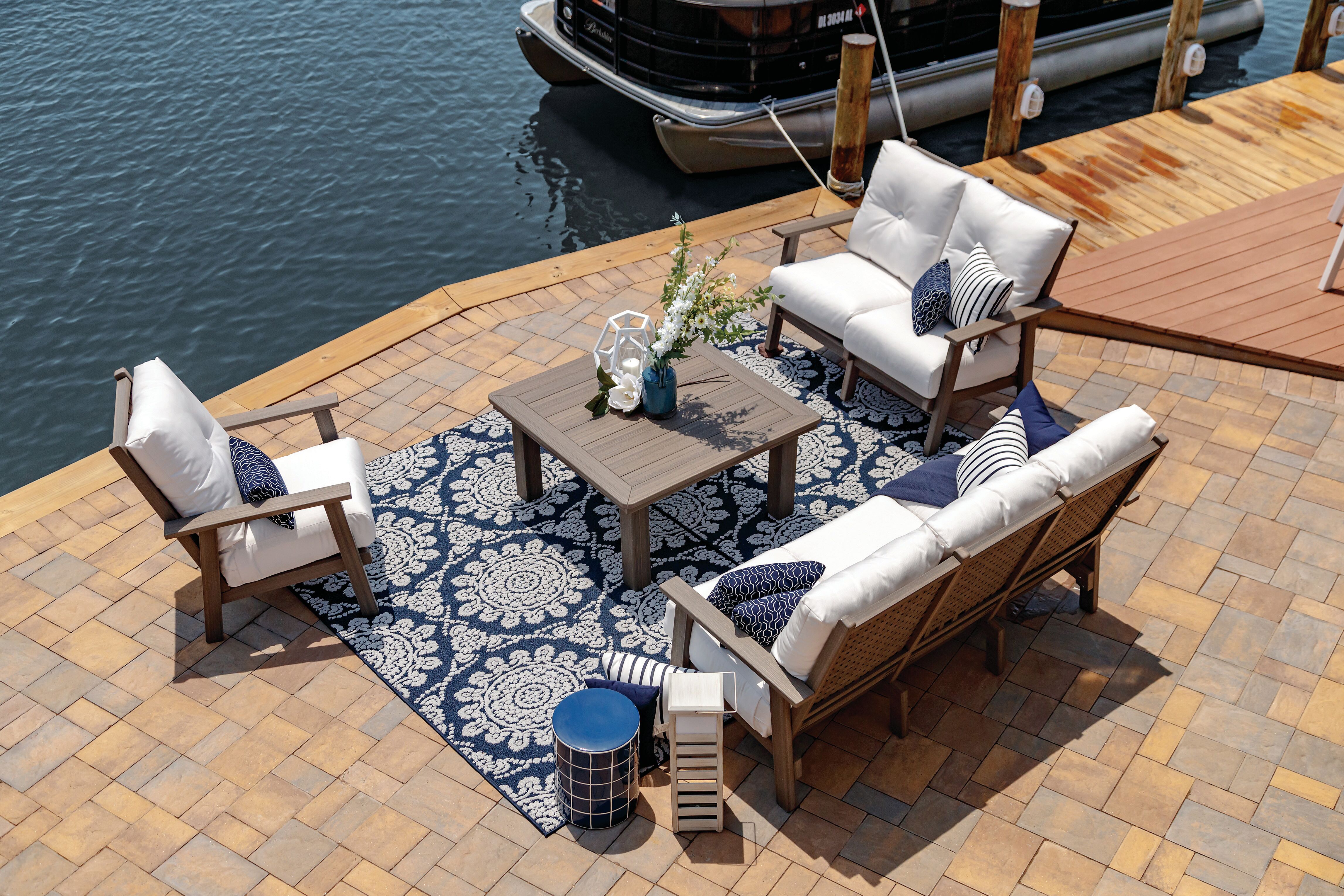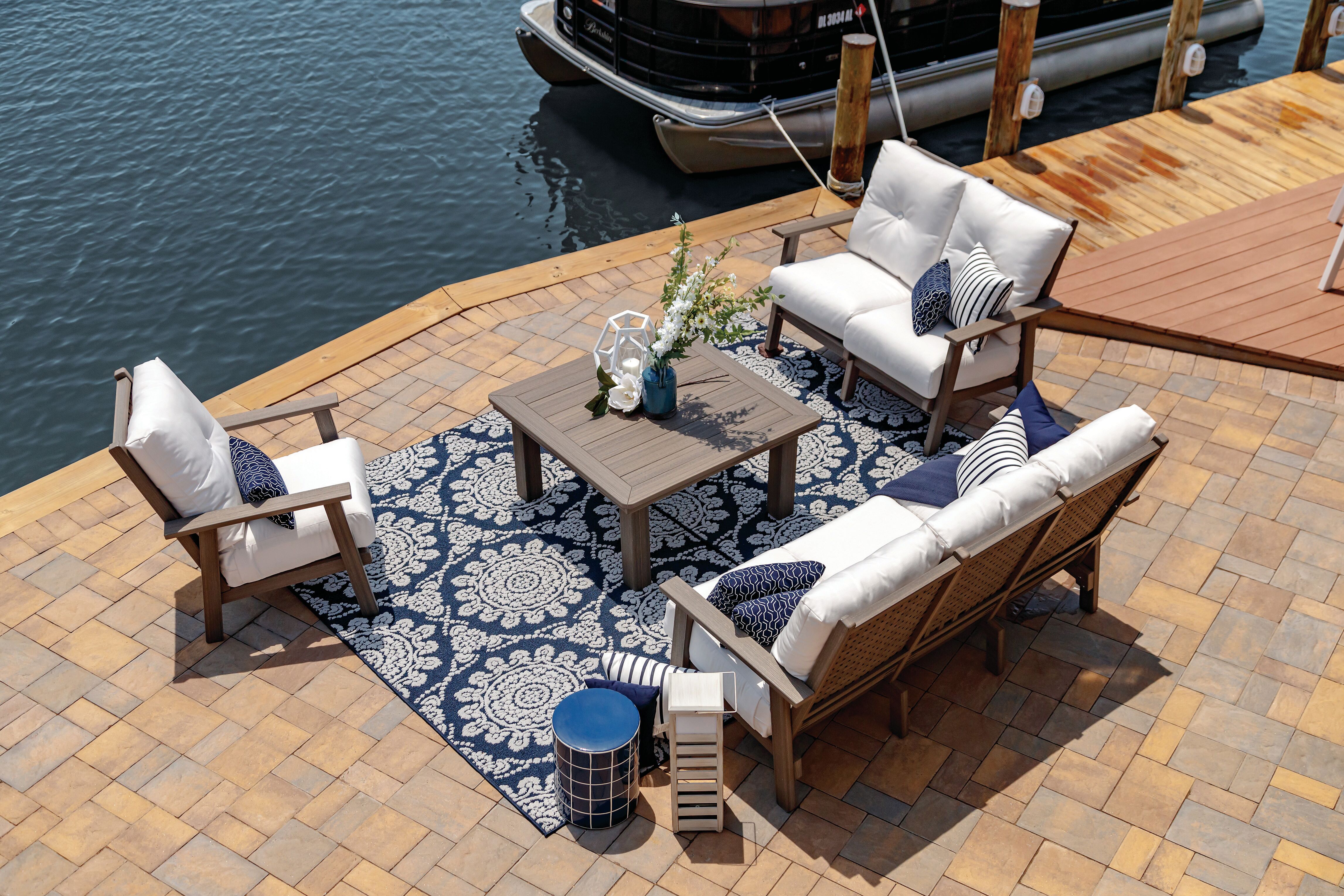 Farmhouse Table & Chairs Set