---
Splitting (C)hairs!
Our most popular folding chair comes in two models:
Adirondack Folding Chair
Classic Folding Chair
What makes these chairs so popular? They look almost identical. Well, besides color, see if you can spot the subtle differences!
Comfort Craft folding chairs are perfect for any space where you need attractive, durable and maintenance-free, all-season furniture. They are easy to move, store or take with you in the RV.
The main difference is the shape of the chair back. You can see the scalloped top on the Classic Folding Chair versus a rounded top on the Adirondack Folding Chair. There are a few other minor differences in construction, too. Both are made from the HDPE recycled poly lumber from post-consumer waste such as milk jugs. All Comfort Craft styles need little to no maintenance other than a quick rinse or wash with plain soap and water.
Adirondack Folding Chair - Rounded Top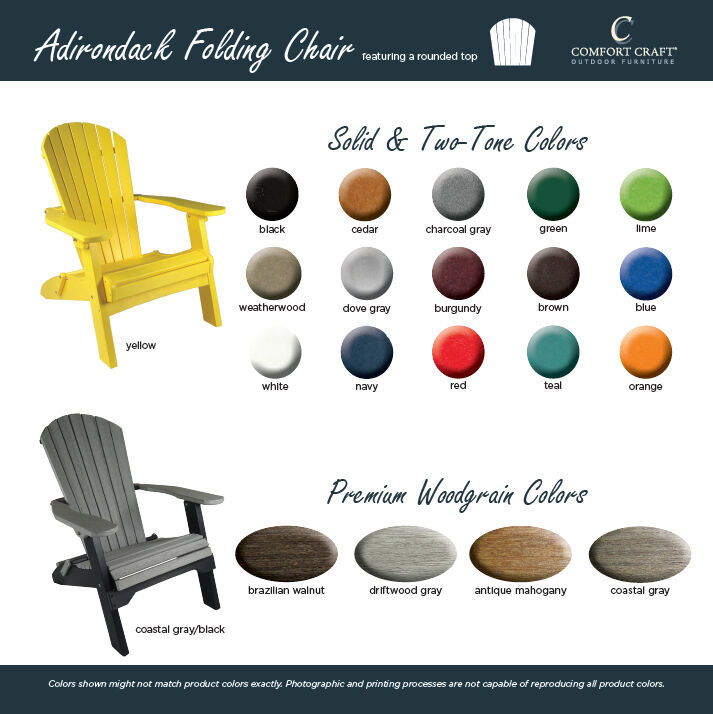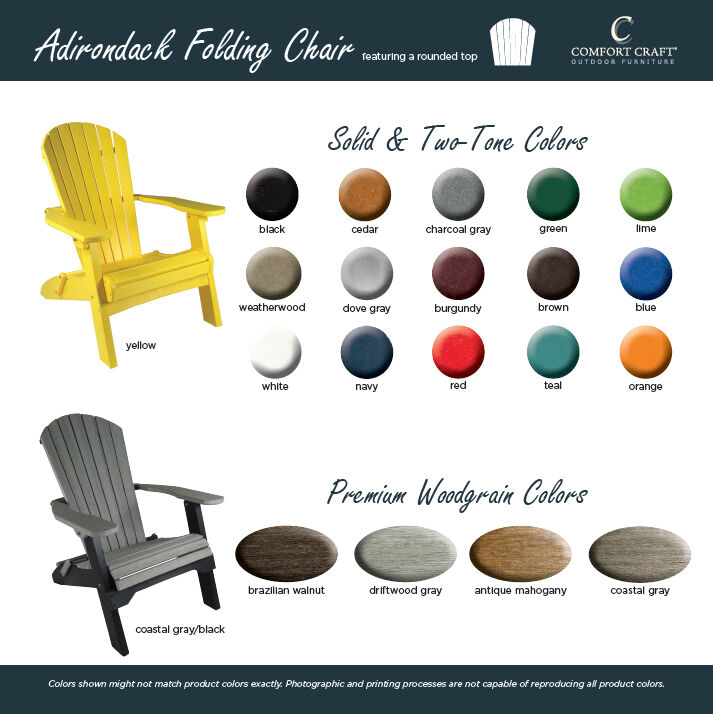 Classic Folding Chair - Scalloped Top