Care & Maintenance | Warranty
Care and Maintenance of Comfort Craft Outdoor Furniture
Comfort Craft outdoor furniture is made from recycled high-density polyethylene (HDPE) poly lumber, a durable, environmentally friendly alternative to traditional lumber. This high-performance material will not rot or splinter. It requires no sealing, painting or staining, and the material resists fading. It contains no fillers, such as wood fiber, which can absorb moisture and promote bacterial growth. The recycled material is a combination of consumer waste and industrial by-products normally disposed of in landfills.

To care for Comfort Craft outdoor furniture, clean it regularly with soap and water. Avoid pressure washing and harsh chemicals. The stainless steel fasteners are practically maintenance free under normal conditions. (In coastal areas, wash and rinse fasteners with fresh water to avoid corrosion, which can be caused by the saline environment.)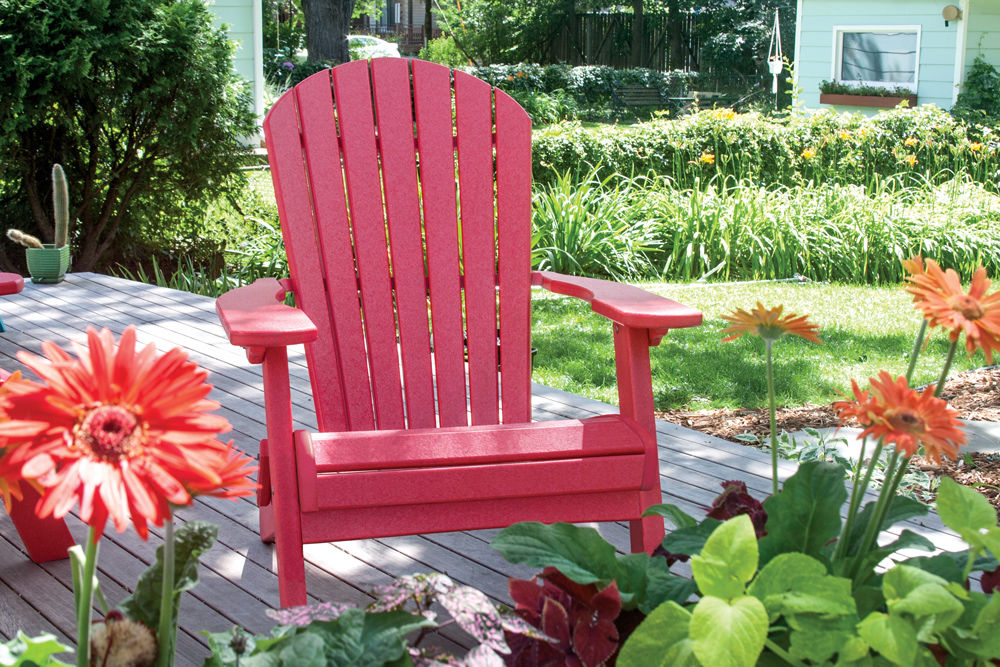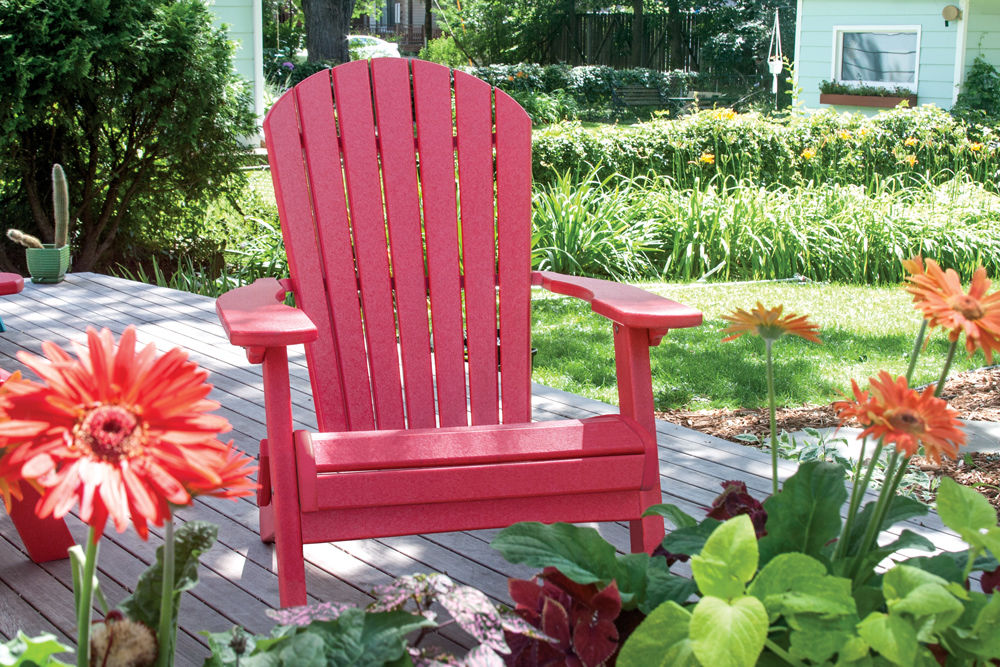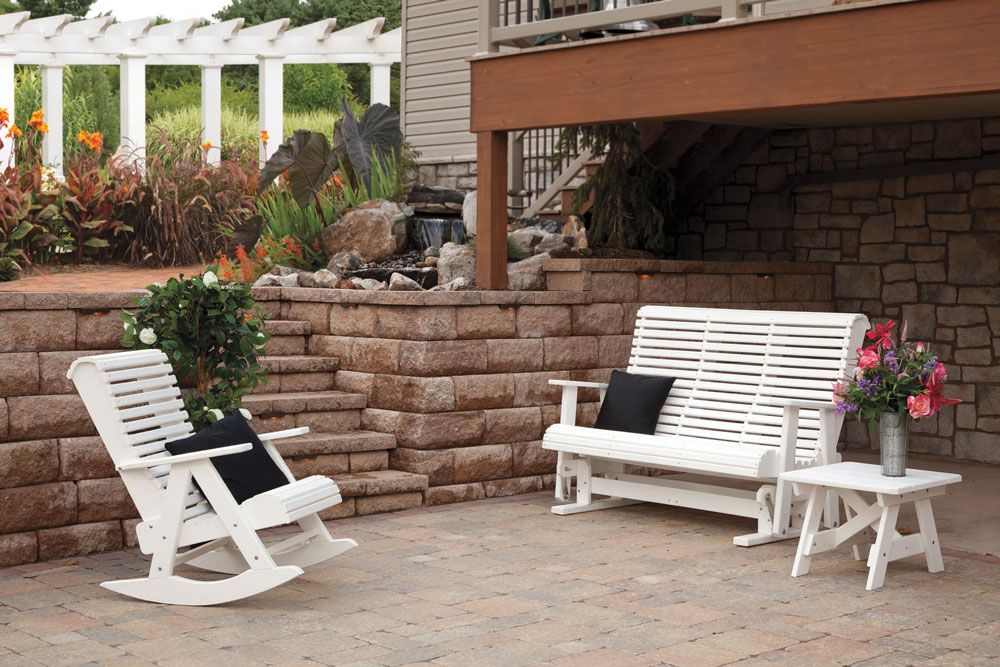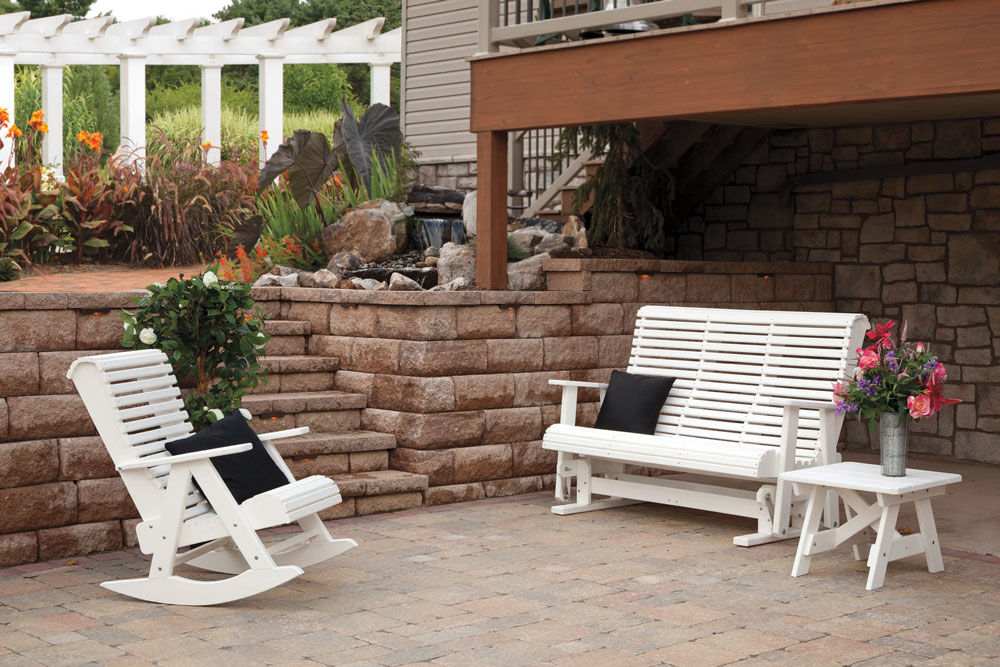 20-Year Residential and 5-Year Commercial Warranties
Comfort Craft outdoor furniture comes with a limited warranty to the original purchaser against the structural failure of our recycled poly lumber for up to 20 years for residential use and up to 5 years for commercial use (warranty is from the date of purchase). We further warrant our furniture to be free from manufacturer defects in material and workmanship for up to 1 year from the date of purchase. We will, at our discretion, repair or replace defective furniture with the same or similar product (if discontinued) at no charge. No cash refunds will be made. Shipping and handling are not covered by this warranty. Although extremely durable to the elements, Comfort Craft furniture may scratch or fade when exposed to direct sunlight and some elements may cause staining of the furniture surface. The foregoing are not considered defects and are excluded from this warranty.
The structural integrity of the stainless steel fasteners used to assemble our furniture is covered under the normal terms of our warranty. However, stainless steel may rust under certain extreme conditions if not maintained as outlined under the care and maintenance section above. Rusting hardware or structural failure due to rusting is not covered by this warranty.

Folding chairs, swivel and glider chairs, and swivel bar stools are warranted to the original purchaser against the structural failure of our recycled poly lumber for a period of 10 years of residential use or 2 years of commercial use.
Sunbrella® fabric has a 1-year limited warranty that protects against Sunbrella fabric becoming unserviceable due to color or strength loss from normal usage and exposure conditions, including sunlight, mildew and atmospheric chemicals. Compression of cushions shall not be considered a defect in materials and workmanship and are not covered under this warranty.
Frame and fabric colors shown might not match product colors exactly. Photographic and printing processes are not capable of reproducing all product colors. Please visit your nearest dealer to view actual product samples.