---
NEW FOR 2020
Sling Chairs: Comfortable, cool and classy
Spruce up your outdoor spaces with Comfort Craft Sling Chairs!
Comfortable, cool and lightweight, Sling Chairs make the perfect addition to your patio, deck, pool, porch, lanai and other outdoor living spaces.
The seats and chair backs are made of durable Sunbrella woven fabric for a comfortable seat that helps you stay cool in the heat. The UV-resistant fabric is easily washable with plain soap and water. Select from more than a dozen colors/patterns to complement any outdoor living space.
Available in three heights (dining, deck and pub) and with or without arm rests, Sling Chair frames are crafted from the same sturdy, no-maintenance recycled poly lumber as all Comfort Craft furniture. Frames are available in all Comfort Craft poly lumber colors.
Comfort Craft Outdoor Furniture is beautiful, durable and low-maintenance. You can leave it out all season and then just give it a rinse with soap and water to keep it looking beautiful.
Sling Chairs from Comfort Craft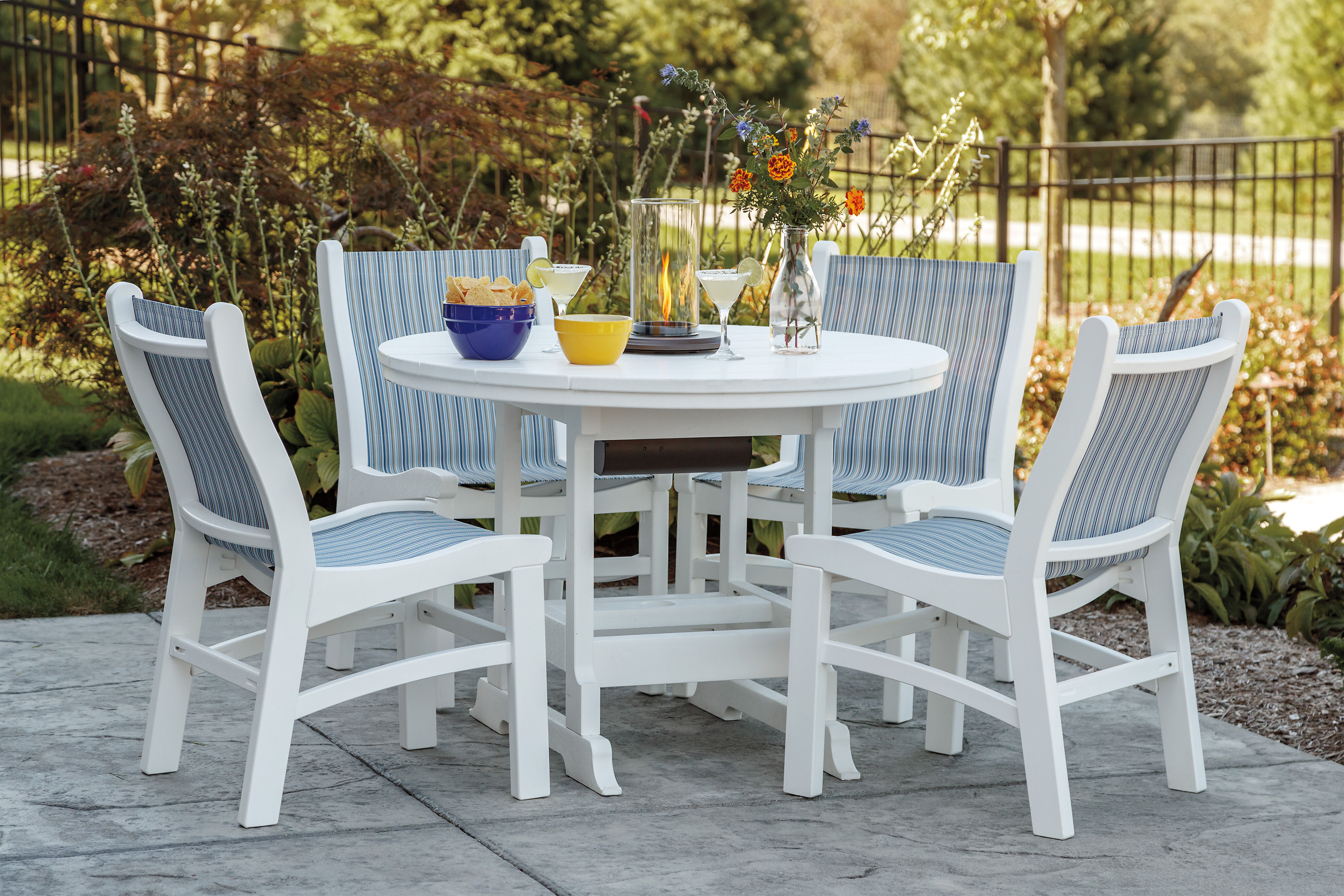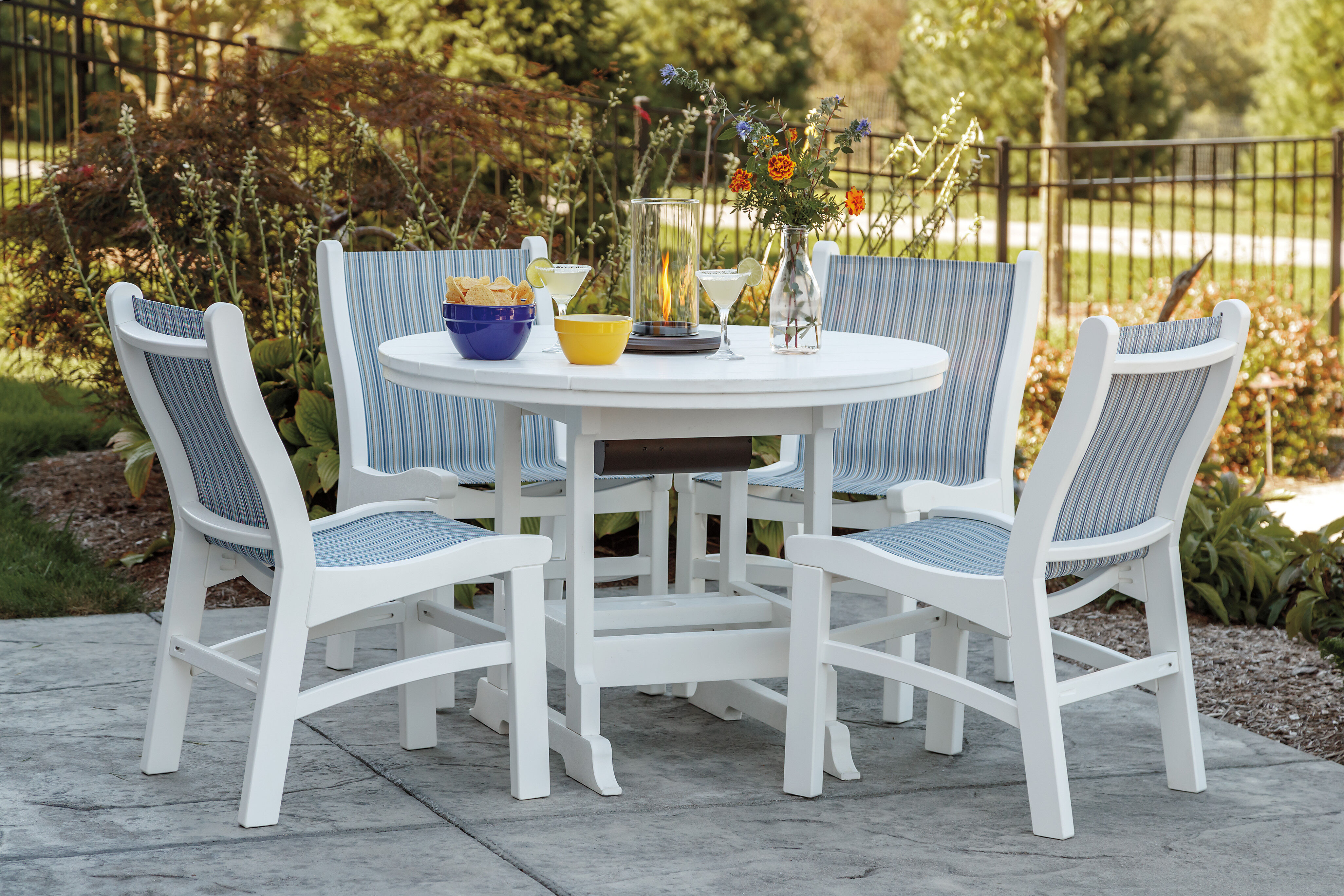 Sling Chair Balcony Height Set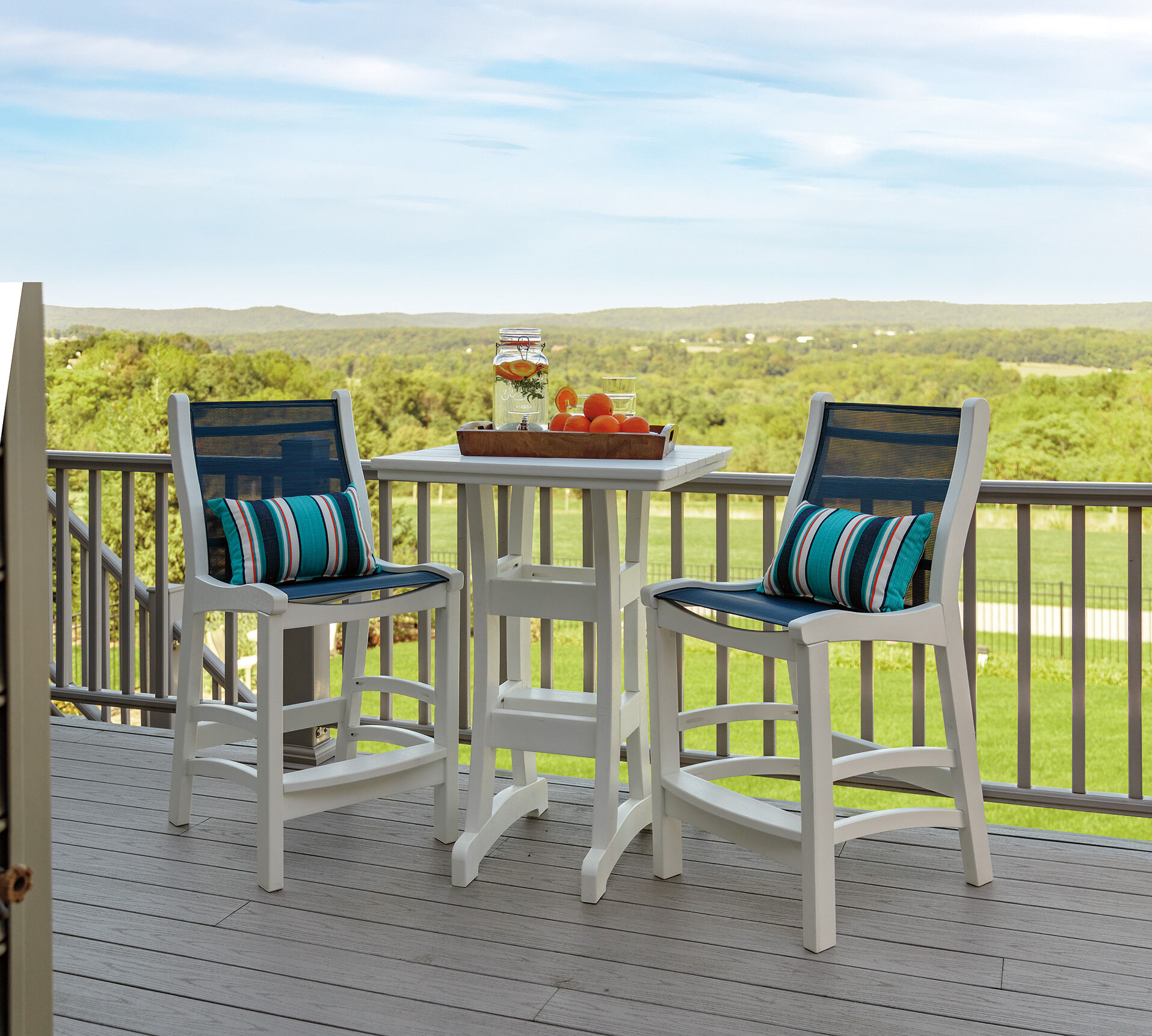 Sling Chair Fabric Colors